Events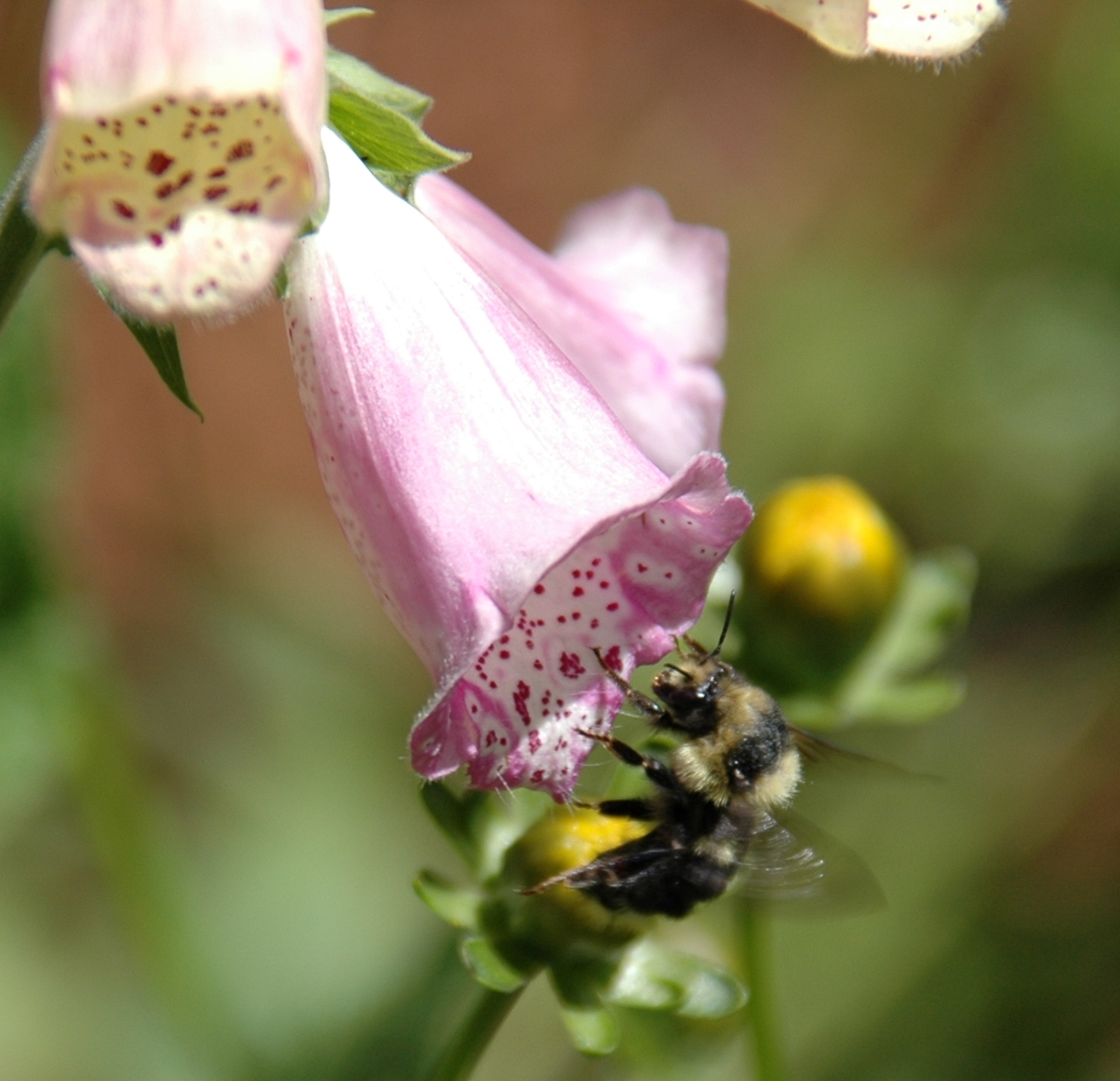 Did you know human life depends on these small wildlife? Bumble bees (shown at right) and other pollinators are responsible for one out of every three bites of our daily food. Pollinators are essential for our ecosystems and create sustainable natural resources by helping plants reproduce. These tiny wildlife travel across our environment carrying pollen on their bodies from one plant to another allowing the transfer of genetic material critical to the reproductive system of most flowering plants. Without these creatures, then countless fruits, vegetables, and nuts would cease to exist. More than half of the world's oils, fibers and raw materials could disappear. Without vegetative cover of our lands, erosion would increase, and dust storms would grow. Without this wondrous ecosystem service, the world as we know it would cease to exist, and today these precious wildlife are increasingly in jeopardy.
Yet you can help! You can help us spread the wonder of Bee Patches across the North Coast by donating to our Bee Patches and ecosystem sustainability programs today. Donate with a credit card through the secure PayPal system below (you do not need to have a PayPal account!) or send a check made payable to the NCRC&DC via US Mail to our address below.
NCRC&DC
P.O. Box 6417
Santa Rosa, CA 95406-0417
We thank you and the bees thank you!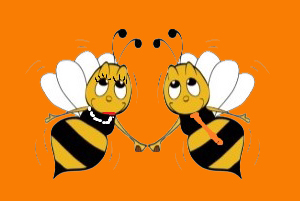 Thank you for supporting the Buzz Ball this past Octiober 19th. The success of our fundraiser depended on the many attendees, donors, sponsors, and volunteers. Next year's 2019 plans are getting underway already, and stay tuned as we tell you more in the upcoming months.
Interested in helping sponsor this event that supports pollinatior habitat planting, water conservation, waste minimization and composting, and sustainable communities? Click Sponsorships for more information!
Sponsors are businesses and community members who choose to provide our organization with funding, goods or services that we in turn use to make the Buzz Ball successful. While the funding portion of sponsorship needs no explanation, not everyone knows that sponsors providing goods or services are every bit as needed and welcome.
Cash Sponsorships – the NCRC&DC offers various levels of sponsorship ranging from $500 up to $5,000. Our sponsorship package benefits include onsite promotion, social media inclusion, website presence, and advertising based on the level of sponsorship.
In-Kind Sponsorships – The Buzz Ball is the main fundraising event benefiting the North Coast Resource Conservation & Development Council's environmental protection and community support programs. In particular, the fundraiser supports our youth environmental education and ACTION programs supporting pollinator habitat planting, water conservation, and waste minimization and composting. We help build the environmental leaders of tomorrow! Through revenues generated, we look to community partners to support the Buzz Ball while also reaching a desirable consumer demographic.
Acknowledgements for sponsorship are provided within the Auction Catalog, on our website and social media, and onsite at the event. Promotion is based on level of sponsorship. For more details, click HERE. You may also download and fill out a sponsorship form.
For more information about becoming a sponsor and supporting Buzz Ball, contact Oona Heacock 707-293-8656, This email address is being protected from spambots. You need JavaScript enabled to view it.
The NCRC&DC conducts or participates in two major fundraising events each year:
Spring Human Race--you can join our team and help us walk in the annual Human Race to support our youth education and action programs promoting sustainability, such as Bee Patches.
Fall Buzz Ball--The first annual Buzz Ball is being held on October 19th! Mark your calendars for this fun, entertaining event with music. silent auction, fine food and drink, and dancing!