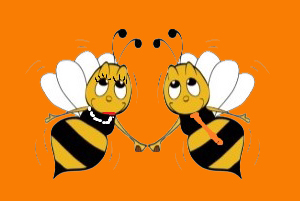 Join us this fall for the first ever Buzz Ball.
WHEN: October 19, 2018 5:30-9:00
WHERE: Legends at Bennet Valley restaurant, 3328 Yulupa Ave, Santa Rosa, CA 95405
DECOR COLORS: Yellow, Orange, Black, White
THEME: Pollinators
DRESS: California casual dressy
TICKETS: On Sale Early Bird Special $50.00/person during August 1 - August 31: BUY TODAY HERE
(after August 31st, tickets are $65.00/person)
The evening will start with complementary wine or beer and appetizers as you listen to music and peruse the many lovely silent auction Lots. Then, during a lovely dinner, there will be a short Live Auction. After the close of the auctions, dance music will be on hand for all the busy bees to take flights of fancy on the dance floor.
Interested in helping sponsor this event that supports pollinatior habitat planting, water conservation, waste minimization and composting, and sustainable communities? Click Sponsorships for more information!