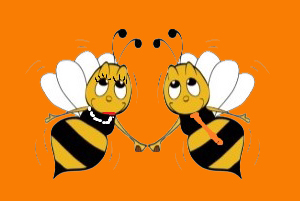 Join us for the first ever Buzz Ball.
WHEN: October 19, 2018 6:00-9:30
WHERE: Legends at Bennett Valley restaurant, 3328 Yulupa Ave, Santa Rosa, CA 95405
DECOR COLORS: Yellow, Orange, Black, White
THEME: Pollinators
DRESS: California casual dressy
TICKETS: On Sale Now through Brown Paper Tickets: BUY TODAY HERE
$50.00/person
(Tickets can also be purchased by emailing This email address is being protected from spambots. You need JavaScript enabled to view it. or calling 707-978-4149)
This fun evening will start with complementary wine/beer and appetizers as you listen to music and peruse the many lovely silent auction Lots. Then, during a lovely dinner, there will be a short Live Auction. After the close of the auctions, all the busy bees can enjoy music to listen and dance to by the Long Story Short Band!
Our exciting Auction Lots range from Disneyland tickets to premium wines to fun stay packages in San Francisco, Mendocino, and more to the exiciting new game trend: Escape the Room! View the entire Catalog here.
Interested in helping sponsor this event that supports pollinatior habitat planting, water conservation, waste minimization and composting, and sustainable communities? Click Sponsorships for more information!